Smartlook
Office design implementation
| | |
| --- | --- |
| Implemented: | 2020 |
| Řešené plochy: | 500 m² |
| Place: | Brno |
| Architect! | Ing. arch. Michal Štancl a Ing. arch. Andrea Pastrnek |
| Photographer | |
| Service: | návrh a realizace interiéru |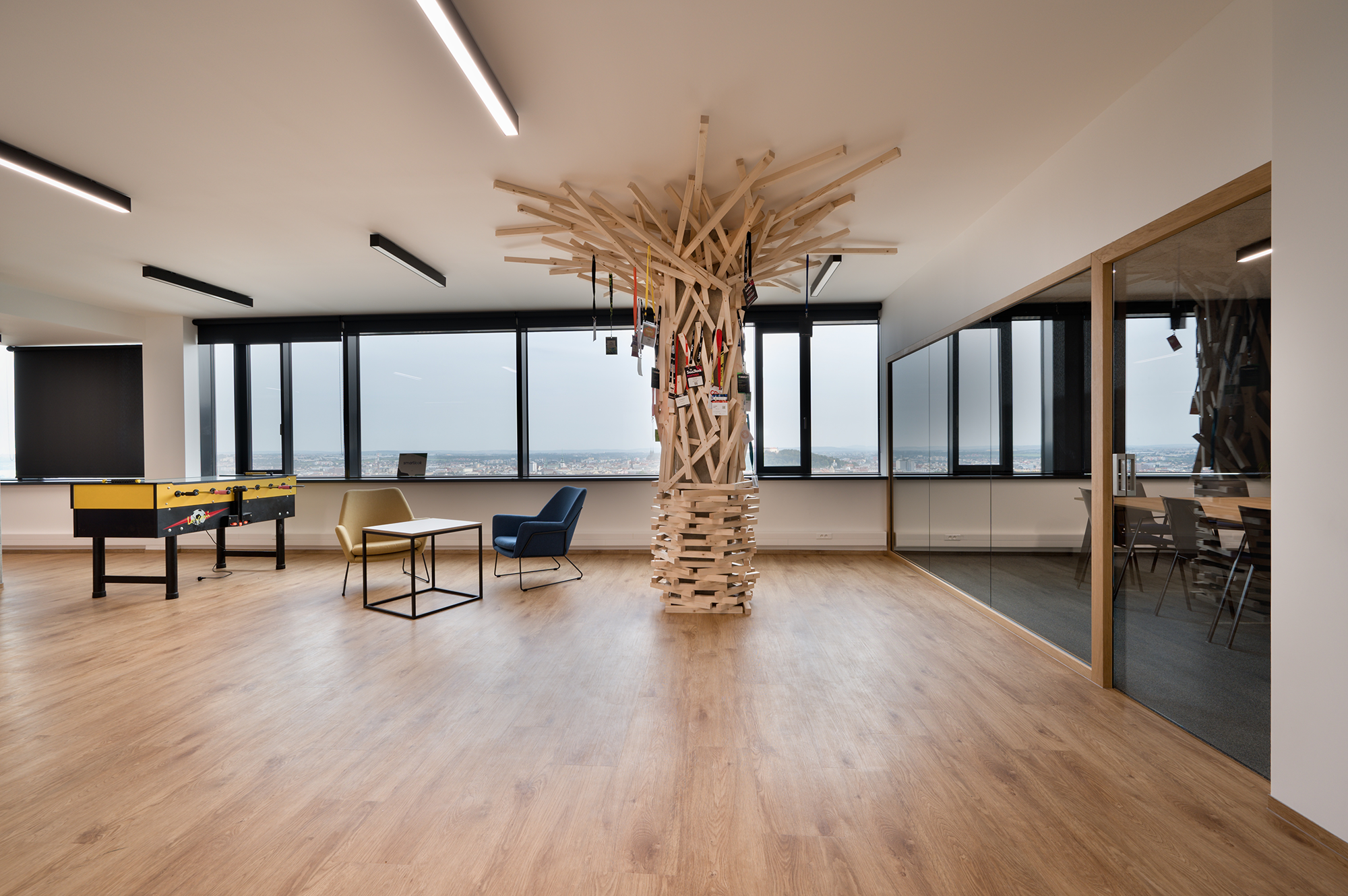 Smartlook is a young company from Brno that focuses on behaviour of websites and mobile applications users. It is newly located on two floors of the Šumavská Tower building which we completely designed and implemented. The interior relies on cleanliness, plenty of space, quality design and a number of atypical solutions. The dominant features are a large wooden tree formed by spruce laths and a view of the entire surroundings of Brno up to the Moravian Karst. The offices are equipped with telephone booths, glass partitions with solid oak frames by WOODYGLASS and cement particle board ceilings which offer excellent acoustic properties.
Do you like our work?
From greyish boredom into your brand's colors!
First meeting is free.